Free intake
Fill out the form below for a free intake meeting!
Learning Dutch at Werkvloertaal in Eindhoven? We teach Dutch at all levels. Getting you into contact with Dutch higher education. Connecting you to the Dutch job market, startups and larger companies! Register below for a free personal info meeting.
Learning Dutch at Werkvloertaal
You want to learn Dutch well and quickly. You want to start studying, work or both. We can help you get ready and get the best start. How?
• This is about your future. Your ambition! Together we create a plan for your future.
• Only the best teachers. All with the best diplomas, experiences, and the drive to help you become successful.
• A free personal information meeting. We help you find the right course.
• Groups consist of students of the same level.
• We have clear study programs. So you know what to expect and what to do.
• Do you have non-Dutch diplomas? Do you want to study in The Netherlands? We help you find your way into the Dutch higher education system.
• Find job or a traineeship? We know the job market and collaborate closely with national and Eindhoven companies.
• We are located in Eindhoven, Helmond and Deurne.
• Our location in Eindhoven is on Strijp-S: the most energetic business and startup area of The Netherlands! Located in the VideoLab building, we connect you to over 250 startups and larger companies. Fontys and StLukas are also in house.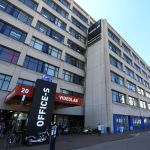 We will contact you within a day. More information: See the description of your specific course, or call 0492-213000.